Our developments
Building homes for York
We're a new name with big plans. Backed by an experienced team of experts in the York housing market, we plan to build the homes that York needs.
We're not your typical housing developer. We create communities with people at their heart. Our developments focus on reducing our environmental impact, encouraging the enjoyment of beautiful outdoor spaces and designing homes where people live, grow and thrive.
We're excited to launch Lowfield Green, whilst developing three future Passivhaus certified and net zero carbon projects: Burnholme, Duncombe Barracks, and Ordnance Lane.
3 Developments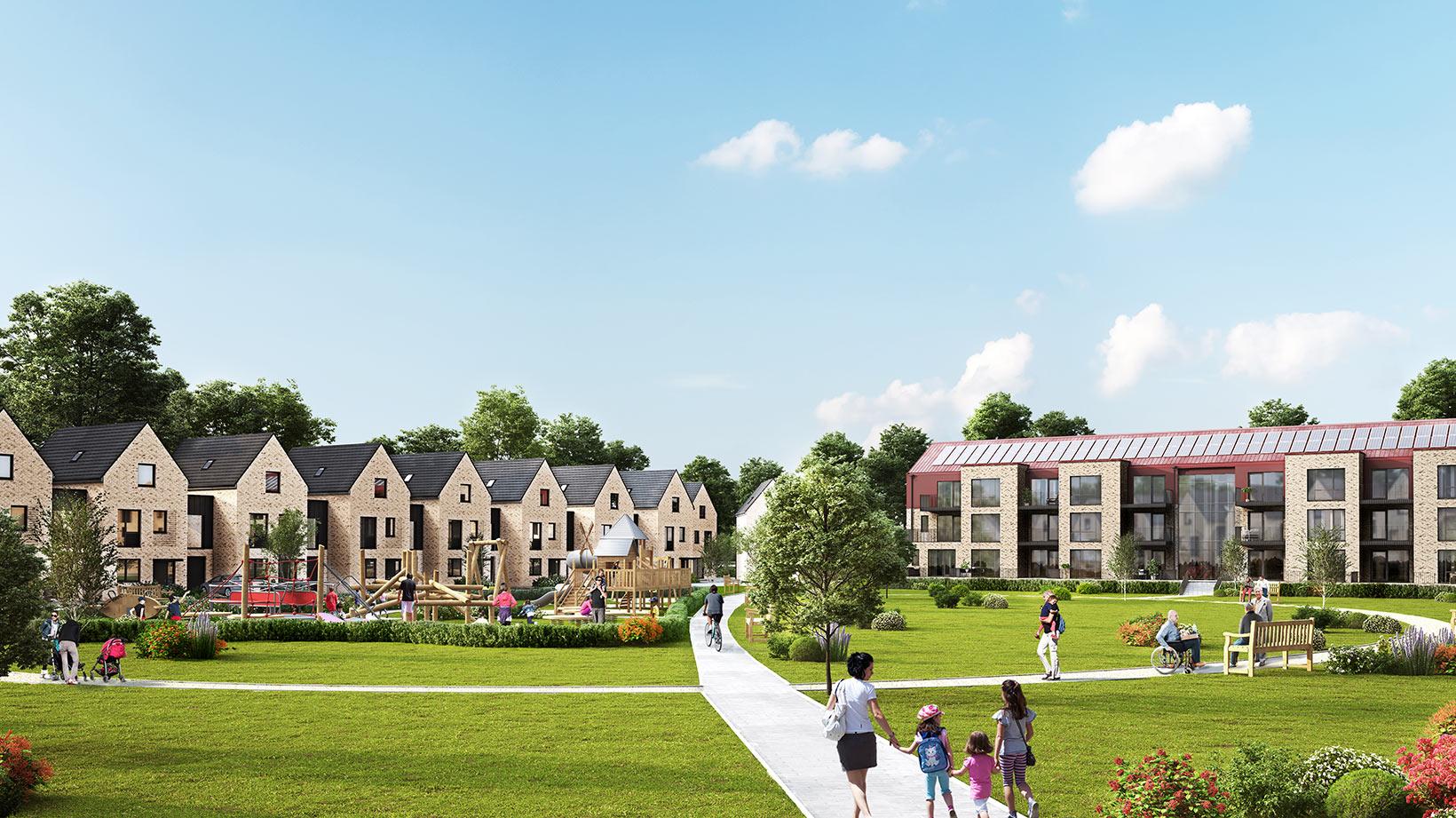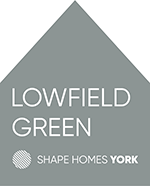 Lowfield Green
165 homes, 1 community
Offering suburban living a stone's throw from the city, Lowfield Green is located in the heart of thriving Acomb. Home to contemporary, sustainable living, the 165 new homes are set around a thoughtfully designed green space.
By rooting itself in the bustling neighbourhood of Acomb, we're creating a place where all the things you want and need are on your doorstep. Whether that's a catch-up over a coffee, a place to relax and play, or a space to work.
Take a virtual tour around The Sage, one of our detached three bedroom homes
Development Overview

for Lowfield Green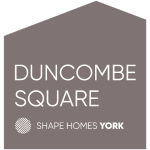 Duncombe Square
34 homes
Duncombe Square has been designed with a variety of 34, high-quality homes and beautiful outdoor spaces where you can grow and thrive in a community that feels like home. A stunning central green space at the heart of the community is where all residents can relax, play and get to know each other. A range of types and sizes of homes will be available from 1-bedroom apartments to 2, 3 and 4-bedroom houses.
Duncombe Square is designed to support healthy and low carbon lifestyles. Its contemporary 34 homes will be certified to Passivhaus standard, providing comfort and reducing energy use and bills by approximately 70%.
This award-winning development has been designed by our architects Mikhail Riches, whose work on affordable Passivhaus homes won them the prestigious Stirling Prize.
Designs for Duncombe Square use traditional materials of brick combined with a contemporary uplift in render and timber shingles, that sits attractively within the local area. The homes' superstructure uses timber frame technology, providing a long-lasting, durable material. All timber will be FSC (Forest Steward Council) ensuring its manufacture within sustainable forestry.
Additional features include a generous green open space at its heart alongside communal growing beds and private planters. Shared 'ginnels' at the back of the homes, allow access for bikes and create a safe space for children to play and grow up together.
Development Overview

for Duncombe Square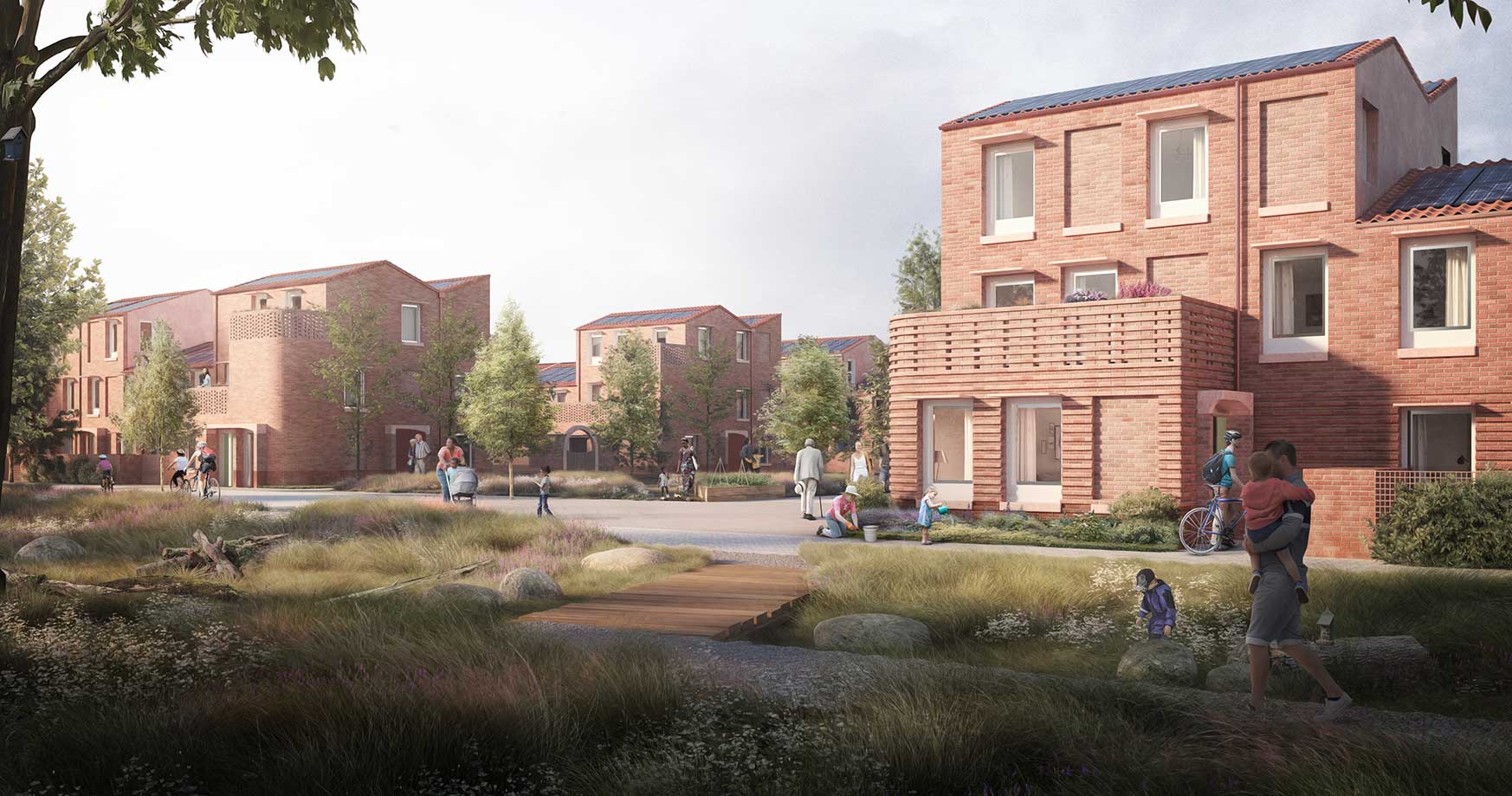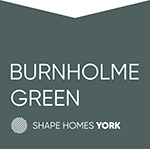 Burnholme Green
78 Homes + 5 Self build
Burnholme Green is a 78-home community with 5 additional self-build sites, set around high-quality outdoor space designed to encourage natural play and to help support a new community. It features a range of 1-4 bedroom homes split into traditional terraces, alongside attractive multi-generational properties which allow extended families to live together and support each other. Burnholme Green incorporates private rear gardens along with car-free rear 'ginnels' where children can play safely.
Designed on zero-carbon Passivhaus principles, these homes are designed to be zero carbon in use and so requiring minimal energy to heat and provide a comfortable home all year round.
The development is a unique opportunity to live in a community that place healthy inclusive homes at its centre. Burnholme Green benefits from a bustling community centre on its doorstep, an inspiring library with reading cafe and a dynamic neighbouring sports centre surrounded by playing fields.
Development Overview

for Burnholme Green