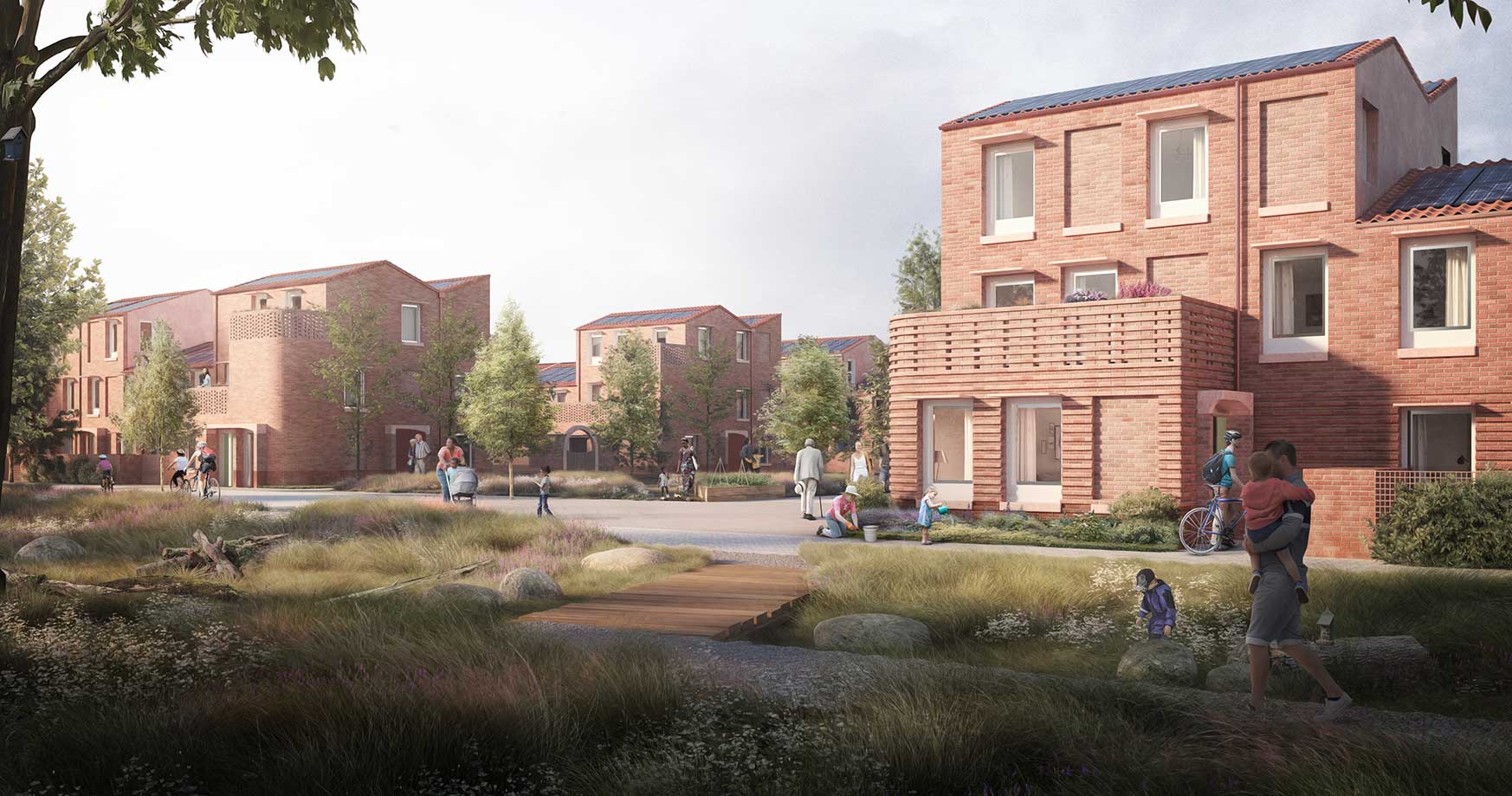 Shape Homes York
Burnholme Green
78 Homes + 5 Self build
Burnholme Green is a 78-home community with 5 additional self-build sites, set around high-quality outdoor space designed to encourage natural play and to help support a new community. It features a range of 1-4 bedroom homes split into traditional terraces, alongside attractive multi-generational properties which allow extended families to live together and support each other. Burnholme Green incorporates private rear gardens along with car-free rear 'ginnels' where children can play safely.
Designed on zero-carbon Passivhaus principles, these homes are designed to be zero carbon in use and so requiring minimal energy to heat and provide a comfortable home all year round.
The development is a unique opportunity to live in a community that place healthy inclusive homes at its centre. Burnholme Green benefits from a bustling community centre on its doorstep, an inspiring library with reading cafe and a dynamic neighbouring sports centre surrounded by playing fields.
78 Homes + 5 Self build
11 Housetypes including Terrace houses, Bungalows & Flats
Shared Ownership, Social Rent & Open market
Site plan
Subtitle
For any enquiry, call 01904 207084